A space for students, a tie to businesses. 
Ob.i LAB is a space inspired by the international FAB LAB network (i.e "fabrication laboratory"), which are places where all sorts of manual and digital tools are made available for designing and making objects. This allows people to bring their projects to life and to feel proud of having made something themselves or as a group (as part of the Do It Yourself, or "DIY", movement).
Ob.iLAB is divided into 2 areas:
A

multifunctional

, open access area for organising meetings, working in groups, doing presentations, special events…

A

workshop

for digital creation. A range of regular and digital tools are at your disposal (Consult the "Equipment" tab below).
Ob.i LAB: Why create this space?
With such strong ties to the business world, the IUT Montpellier-Sète is constantly seeking to improve and update the courses we provide in order to prepare our students for the modern workplace.
On the one hand, this willingness to adapt focuses on teaching, whose learning techniques must adapt to a digitally focused environment, and, on the other hand, providing use of the digital equipment to students allows them to master innovative technological tools, which are becoming more and more prevalent in the industrial sphere.
In this regard, a digital space was created within the IUT Montpellier-Sète campus in 2017: Ob.i LAB.
Ob.i LAB: What does it mean ?
'Ob' is for objects, 'i' for intelligent, and 'LAB' for laboratory (as in "fabrication laboratory").
The word 'obi' can have several meanings: it is a belt that is worn with traditional Japanese clothing, which represents the close ties between the IUT and the business world. It also sounds like the French pronunciation of the word "hobby".
Ob.i LAB: What can you do there ?
You can make objects and come up with designs on your own terms. It is all about creating low-cost and custom-made objects! Whether it be interactive projects, tools, experiments, decorative objects… But also transforming and repairing everyday objects.
Scroll down to the bottom of the page to see photos of Ob.i LAB projects.
Ob.i LAB: What kind of equipment is available?
SMD (Surface Mounted Device) pick-and-place machine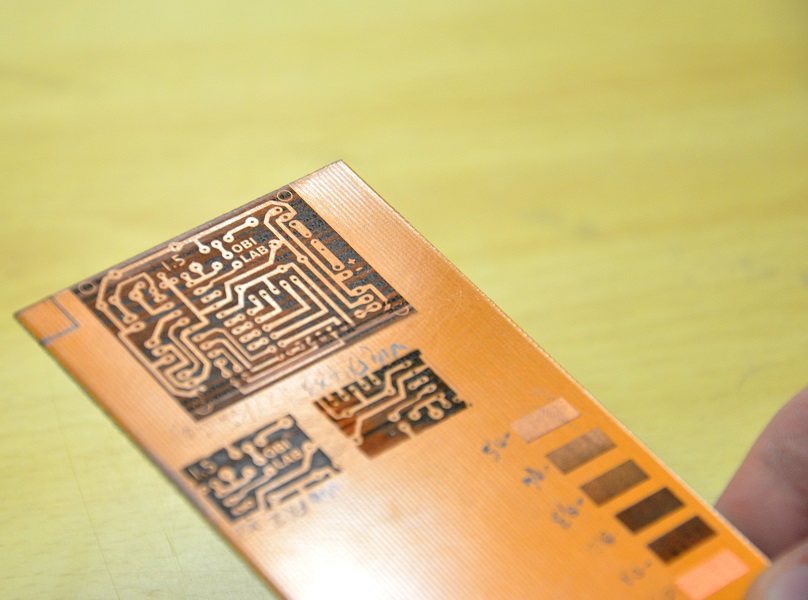 Reflow oven
Measuring devices
Arduino & Rasberry programmable cards
Oscilloscope
Function generators
Welding machine
Laser cutting machine (both CO2 and fiber)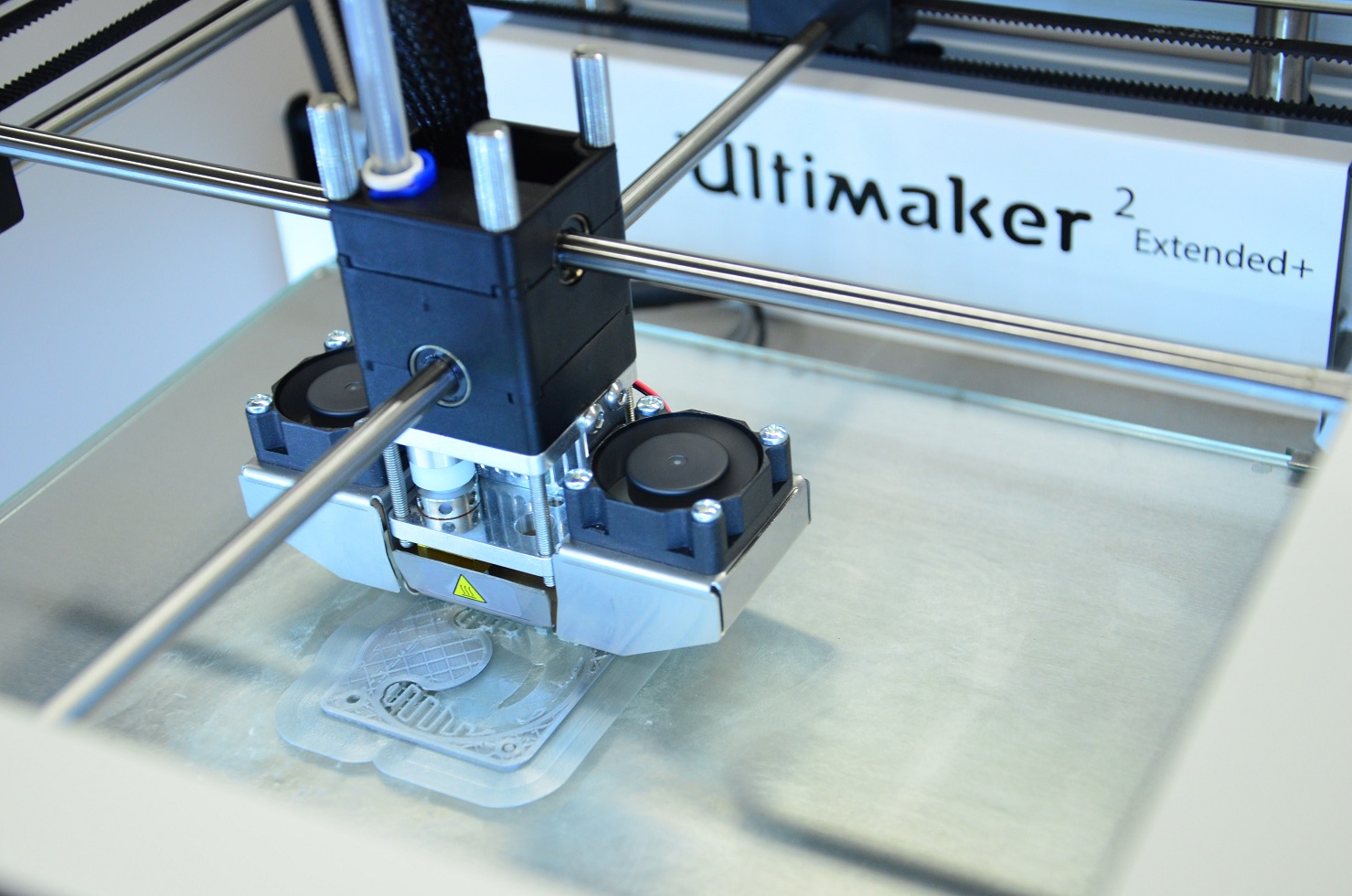 3D printers
Computers with womputer-aided drawing and computer-aided design software
Glue, paint, toolbox…
Mini drill, electric screwdriver, soldering iron, glue gun…
Eye Tracking & brain activity helmet
Recording equipment for behavioral measures
COMMUNICATION

:
Interactive screen and whiteboard
Video editing studio
Stage area
Ob.i LAB: Who is welcome?
The Ob.i LAB is open to all students and staff from all departments at the IUT Montpellier-Sète.
The workshop is also open to the business world: entrepreneurs, artists, researchers, or builders can come and make their ideas in order to move more quickly from the design stage to the prototype stage. 
It is this mix of skills, knowledge and wishes that constitutes the richness of a place like Ob.iLAB.
Ob.i LAB: What are the advantages?
This digital fabrication laboratory is a place to experiment, create and improve your skills (electronic, design, coding, fabrication…). The idea is to reappropriate digital technology and put into practice knowledge acquired during classes.
As well as these advantages, this space breaks away from the academic way of working: you can create in a more practical, collaborative and, most of all, more nimble fashion.
So, HURRY! We look forward to seeing you at our Ob.i LAB !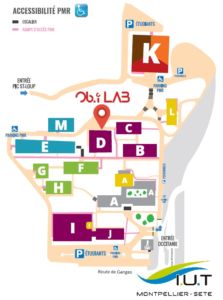 Ob.i LAB: How much does it cost?
● Students & staff members at the IUT Montpellier-Sète : free!
● Montpellier University staff, public institutions & associations : estimates upon request.
● Start-Ups & Private Companies : estimates upon request.