My student life
Do you feel like watching a show, taking part in a workshop, or creating a cultural project? You are in the right place! As a hub of activity for students, Montpellier University hosts cultural events and artists-in-residence. 
Things to see and do at Montpellier University:
Creative workshops: music, art, dance, photography, singing, cooking, etc.
Exhibitions
Shows
Conferences… and more!
TOP TIP:YOOT!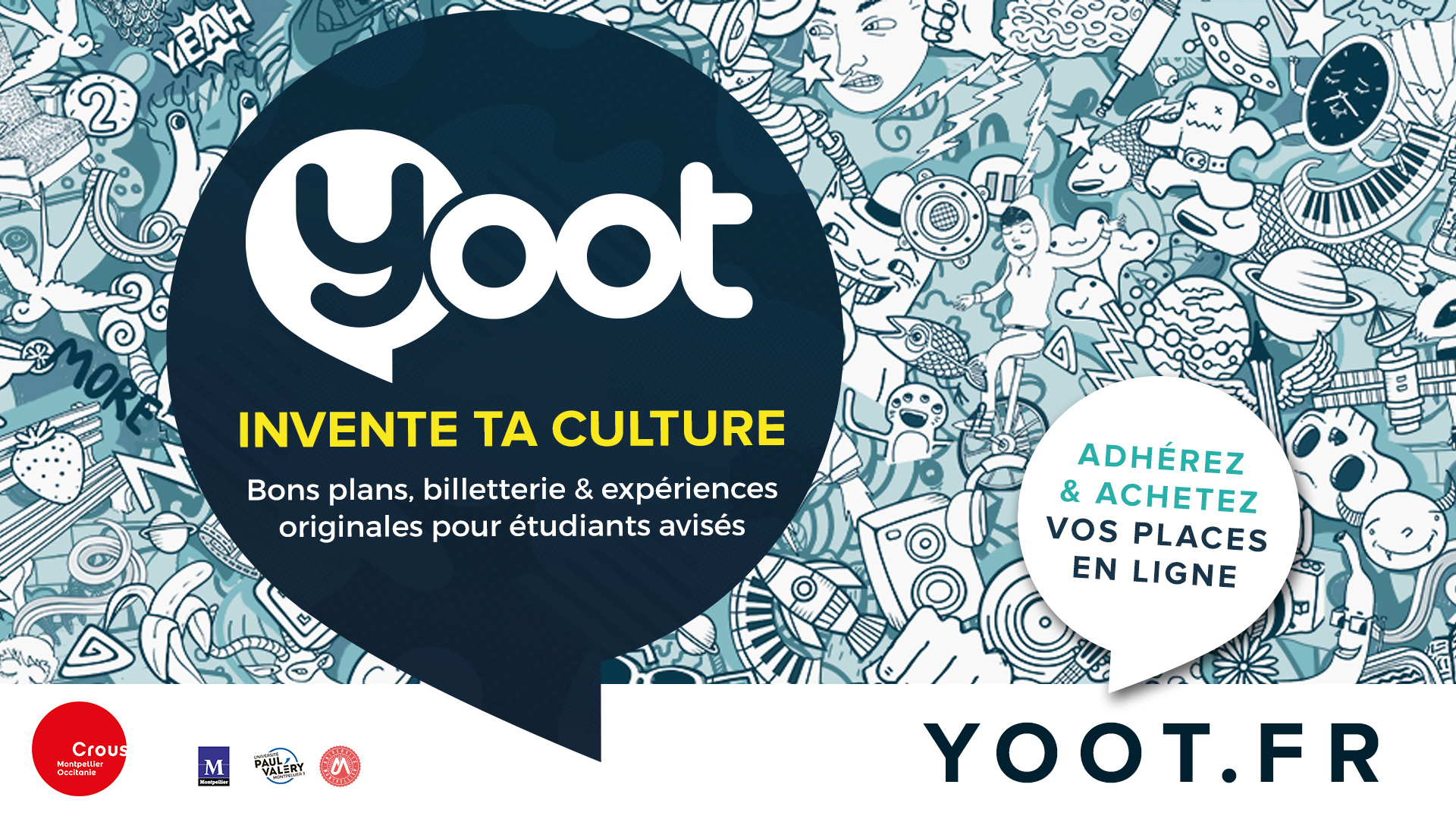 Great deals, tickets and original experiences for students in the know
Log in on yoot.fr to access:
Greats deals 
An online ticket office
Original experiences
A calendar,with a column and reviews 
YOOT is over 60 shows, concerts, electro music events each month, all from 5 € to 10 €
From the Rockstore concerts to the Opéra, from Montpellier Danse festival to Antirouille concert hall, from the Théâtre des 13 Vents to summer festivals…+ over 40 cultural partnerships throughout the city 
3,90 € Cinema ticket:Diagonal, Utopia & Nestor Burma
5 € Musée Fabre:Yearly pass for unlimited access 
Exclusive deals:Backstage visits, workshops, premieres, meeting the artists…
9 € Membership:Reserved for students – Year-long membership, valid until 31stof August 2019
All information can be found on the website (in French):www.yoot.fr
Contacts
Office for Arts & Culture:
Campus Triolet – Place Eugène Bataillon
34090 MONTPELLIER
« Maison des étudiants »  – Student Association (Building 34)
The CROUS' Cultural Office:
Whether you play as an amateur or as an elite athlete, there are different groups for different levels! With almost 200 time slots, you are bound to find one that will suit your schedule. 
Montpellier University hosts 36 sports activities, including basketball, football, judo, yoga, Zumba, swimming and athletics. 
Find the list of activities (in French) here!
TOP TIP: Fees! 40€ (20€ for students with grants or scholarships). You simply have to provide a doctor's certificate (that is less than three months old) in order to access all the activities on offer throughout the academic year!
The registration fees for sport at the IUT must be paid at the Student Services Centre (in French:la Scolarité), either as you enrol for your course or during the academic year (to be paid by check or by credit card). All students can choose to be graded for their chosen sport and receive an extra 0,3 points added to their average grade each semester. 
The IUT welcomes elite athletes (in French;SHNorsportifs de haut niveau) and offers adjustments to their timetables. If they are selected by the university SHN boards, they automatically receive the extra 0,3 points.
Different statuses are available:
Elite athlete status– On the ministerial list, approved by the ministry. 
Elite athlete status approved by Montpellier University's Sports Office.
In both cases, the student-athlete must contact the Sports Office in May in order to apply for elite athlete status and inform them of their chosen department of study.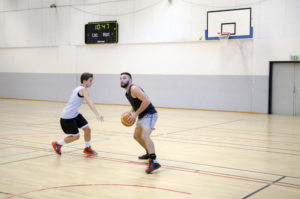 SPORT OFFICE –  I.U.T
Daniel VERDELHAN
Head of Office
Email
Administrative Building (A007)
OPENING HOURS :
TUESDAYS from 12:00 pm to 1:30 pm
Student associations in the different departments 
Do you want to relax after class? To meet students who share the same interests as you? Montpellier University has 137 student associations for all types of hobbies and projects. 
Each teaching department at the IUT has its own student union (in French:Bureau Des EtudiantsorBDE). You can contact them via your department's reception or through their Facebook page. 
Teaching departments:
The RESUM platform: Montpellier University's professional network 
If you are a recent graduate or former student,the RESUM platformenables you to stay connected and share your experiences. 
The University helps you to promote your skills to recruiters during your studies and after graduation. 
Thanks to RESUM, you have access to a strong professional network with a considerable list of contacts in different companies. 
RESUM will also keep you informed about news and events regarding the University's professional network.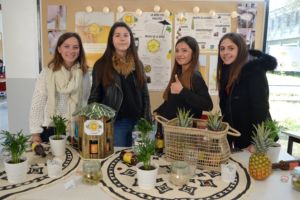 Do you want to get involved and contribute to life on campus? Become a volunteer for the IUT and take part in organising different events: Movember, English Day, the Graduation Ceremony, the IUT gala, Sports Day, International Women's Day, spring cleaning and any other student project involving life on campus…
Contact the IUT's Communications Office for more information. 
Contacts
COMMUNICATIONS OFFICE
Anne LARMET
Julie USKI-BILLIEUX
Email
OPENING HOURS:
Monday to Friday
9:00 – 12:00 and 2:00 à 5:00
ADDRESS :
99, Avenue d'Occitanie
34296 MONTPELLIER
Administrative Building
Office A007a