Practical living
There are different ways to find accommodation…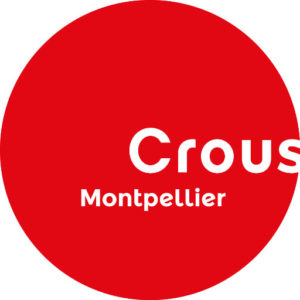 The MontpellierCROUSoffers several options for student accommodation withinuniversity dorms and residencesor private housing. To apply for this type of accommodation, you must submit a Student Social Record (in French:DSEor"dossier social étudiant"which is an accommodation request to the CROUS) between the 15th of January and the 31st of May, before your acceptance to the IUT.  Accommodation is assigned based on social criteria.
The closest to the IUT are located within the student dorms (cité Universitaire): Cité Universitaire Triolet, Cité Universitaire La Colombière. The university residences are the following: Résidence Occitanie, Alain Savary I and II, La lyre, Minerve, Le Triolet.
Head to theCROUSwebsite in order to create your Student Social Record and get an online tour of the accommodation. 
Renting from a private landlordor through an estate agent.  In these cases, as a rule, you have to a month's rent as a deposit, along with agency fees that also amount to about a month's rent. Once they have signed a contract, all students are entitled to grants from the Family Allowance Fund (in French:Caisse d'Allocations FamilialesorCAF) depending on the type of accommodation and the tenant's income (Social Housing Allowance or Personal Housing Assistance, in French:ALSorAPL). You can calculate the amount you are likely to be eligible for on theC.A.Fwebsite. 
The Visale guarantee.The aim with Visale is for the Crous to become a "Guarantor" for the tenant whilst they are constituting their rental application. It pays the rent (all bills included) if the tenant cannot pay.  You can find the eligibility criteria for grants such as the Loca Pass along with all the information regarding the Visale guarantee on thispage.Furthermore, the Action logement scheme has implemented the Mobili-Jeune financial support system which is valid regardless of your rent contract and is a grant aimed at students under 3à taking part in work-study programmes in the private sector. Moreover, it is important to note that the Visale guarantee is not housing insurance, which is mandatory forany form of accommodationin France.
Accommodation in Sète:apart from in the summertime, finding accommodation in the Quilles district (near the IUT) or in the centre of town is easy. The University's reception can provide a list of estate agents and private adverts.
TOP TIP:Espace Logement Etudiant, a single space where you can sort everything: from looking for accommodation to moving in. At the Montpellier CORUM, from the5thof July to the 15thof Septemberor on theInternet.
CROUS MONTPELLIER
2 rue Monteil BP5053
34033 MONTPELLIER Cedex 1
Open to the publicfrom Monday to Friday
From 8:00 am to 4:00 pm
Telephone service for grants and accommodation
(from the 1st of June to the 2nd of September)
From Monday to Friday
From 9:00 to 12:00 and 1:00 to 4:00
UNIVERSITY CANTEENS AND DINING HALLS: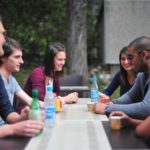 In Montpellier:
On-site: The Crous cafeteria, La Passerelle, (on the ground floor of the administrative building) serves pizzas, paninis, kebabs, wraps, salads and sandwiches, along with Danish pastries and baked goods, coffee breaks… (Meal deals starting at 3,50 €). From Monday to Friday, 7:30am to 5:00pm.
Near the IUT (within a ten-minute walking distance): the Triolet university dining hall, opposite the Montpellier University Campus. The dining hall (balanced meals from 3,50€) is open from 11:30am to 1:40pm, from Monday to Friday. Tram line 1, at the Universités des Sciences et des Lett
res stop.
In order to find other university canteens and dining halls, head to theCROUSwebsite. 
In Sète:in keeping with the CROUS, the Lycée Charles de Gaulle provides special meal service for the IUT's students. Meal deal price: 3,50€.
TRAVELLING AROUND MONTPELLIER:
TAM: these tickets allow people to use the entire bus and tram networks within the 31 Montpellier boroughs.
Fee for people under 26: 28€ for 31 days, 196€ for a year.
Thanks to yearly and monthly subscriptions, you can use the tram car parks for free and get discounts on Vélomagg' bike rentals.

©Olivier-Octobre

Modulauto: this is a car rental service for individuals that is open 24/7, with 60 cars spread across 35 locations in Languedoc-Roussillon. You can thereforebook these car sharing vehicles in fifty different French cities. This is a clever, more modern way of driving a car, without the obligations that come from owning your own car. This is an alternative for residents who do not use their cars every day. 
Vélomagg': rent a bike using the machines at tram stops or dedicated mobility spaces. 
SNCF: Do you live outside of Montpellier? Look into the SNCF's different offers and season tickets SNCF and choose the one that best suits your needs.
TRAVELLING AROUND SÈTE:the bus stop 50 minutes away from the IUT provides a shuttle service between the SNCF train station and the city centre. Clickherefor more information. 
TAM – (in French :Transports de l'Agglomération de Montpellier)
Tel :  04 67 22 87 87
ADRESSE :
27 rue Maguelone
34000 MONTPELLIER
(Gare saint-Roch tram stop)
PDF map of the Tramway
Download the TAM app
OPENING HOURS :
From Monday to Saturday
From 9:00 am to 12:00 pm and 2:00 pm to 5:00 pm
TAM areas:
6, rue Jules Ferry
34000 MONTPELLIER
(Gare Saint-Roch tram stop)
OPENING HOURS:
From Monday to Friday
From 7:00 am to 7:00 pm
MODULAUTO:
14 rue Durand
34000 MONTPELLIER
OPENING HOURS:
From Tuesday to Friday
From 10:00 am to 1:00 pm and 2:00 pm to 6:00 pm and on Saturdays from 10:30 am to 12:30 pm
HEALTH
The nurse's office and SCOPPS (Preventive Medicine Service). The SCOPPS is a place for listening, information, prevention, health education, health care support and dealing with emergencies. This service is not a place providing health consultations with prescriptions. The team comprises a doctor, a nurse, a careworker, a psychologist and a secretary. It organises preventive actions regarding sexuality, contraception, smoking, cannabis, hearing, road safety, healthy eating. 
The service offers:
Preventive health visits (mandatory)
Help for students with disabilities
Talks with a nurse (walk-ins)
Preventive actions
Appointments with a careworker from the CROUS
Check-ups in order to get a doctor's certificate for sports activities or communal living 
Specialised consultations (with a psychologist, a tobacco specialist, dietician etc.)
Emergency contraception
Check-ups are free and by prior appointment. All first-year students are invited for a check-up in order to assess their health and all IUT students can make appointments for check-ups. In order to get a doctor's certificate for special exam conditions depending on your situation (extra time), book an appointment with the university doctor. During these check-ups, some students can receive free vaccinations and must simply show their vaccination records. 
Infirmière:
Catherine BRAUD
Médecin :
Marie-Hélène DUPUIS
Open from Monday to Friday from 8:00 am to 4:45 pm
Students with disabilities 
You can benefit from special exam conditions, technical or human support, specific computer programs, tutoring, extra time for exams, etc. Make an appointment with the IUT's HANDIVERSITE service as soon as you enrol in order toinform them of your disability.
The Handiversité service's mission is to:
Support you with your academic and professional projects. 
Coordinate and implement specific exam conditions. 
Answer your questions and steer you towards the relevant services. 
Support you with administrative and educational procedures and searches. 
Support you when looking for internships and with your professional integration. 
Provide personalised help, from both people and equipment: taking notes, help while studying, lending equipment, help on campus, sign language interpreter, transcriptions into braille etc.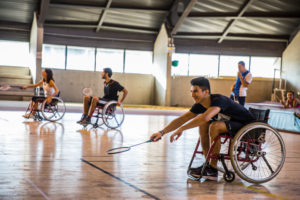 Are you an elite athlete?
Being an elite athlete at the IUT Montpellier-Sète means that you benefit from the agreement with the CREPS (in French:Centres de Ressources, d'Expertise et de Performance Sportives, meaning the centre for sports resources, expertise and performance), you can earn your DUT diploma in 3 or 4 years (with a special dispensation) and receive support from the teaching staff in order to achieve both your academic and sports goals. 
Are you …?
An athlete (listed on the ministerial list, in French:"liste ministérielle") and supported by the CREPS
If you practice a sport at an elite level but are not on the aforementioned list, you can ask to be granted elite athlete status within the university. To do so, fill in theapplication form.
Then this support is intended for you and can help you pursue your academic and sporting goals simultaneously by offering: 
Regular support
Adjustments to your timetable
Distance learning 
Support at all times
For more information, please contact:
SPORT OFFICE
Daniel VERDELHAN
Head of Office
Email
Administrative building (A007)
OPENING HOURS:
Tuesdays between 12:00 pm and 1:30 pm.
Are you preparing for your arrival at Montpellier University? Are you wondering what kind of budget to plan for the year? We have estimated students' average monthly expenses to give you an idea. Of course, these estimates will vary from person to person and therefore only serve as a guide. 
Nature of the expense
Estimates for 2017-2018
Enrolment fees
189,10€
Sport at University
40€
Health insurance (mandaroty and optional)
Mandatory social security: 215€ / year and the optional complementary health insurance : 200€ / year et mutuelle facultative : 200€ l'année
Rent (all bills included)
244€ (1) minimum each month for a university form room
400€ minimum each month for a 20m2 studio from a private landlord
Eating at the University (CROUS and university canteens)
University canteens or dining halls:
Meal deals: 3.25€
Breakfast: 1.85€ or 2.65€
Transports (city transport and trains)
TAM  (tram lines): Under 26s ticket :
Yearly : 196€
Monthly : 29.12€For offers on train tickets, see theSNCF websitefor different options
Internet subscription
20 to 30€ /month
Phone susbscription
20 to 30€ / month
100€ / month