The IUT's quality initiative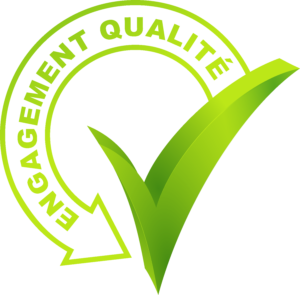 Management using a quality initiative at the IUT Montpellier-Sète
Since 2012, the IUT Montpellier-Sète has operated under a quality initiative. The main aim of this commitment is to offer coherent, well-managed courses that are adjusted to the labour market and to companies' needs.
Faced with the stakes from evolving regulations, different ministerial requests and the IUT's different partners', this initiative relies on the implementation of a quality management system. This enables us to combine the different goals and requirements set out by the Ministry for Higher Education, the evaluators and our school's partner companies, all while conforming to ISO 9001 v2015 standards.
This translates directly to the courses of action that have been defined regarding the school's management. Thus, to ensure this project's completion, we have set out a plan of action which revolves around defining strategic goals measured by performance indicators. These are then checked based on self-evaluations regarding the school's management, classes and courses.
The initiative can be broken down into several steps:
Listening to our partners and analyzing the overall context
Presenting the IUT's strategic directions, laid out in the governance's "Policy and Commitment" statement,
Defining a roadmap representing the different services that need targeting in order to keep to this initiative,
Identifying strategic objectives, broken down into goals for each service,
Measuring their efficiency by implementing audits and corrective actions.
In order to take into account the environment, risk assessments and potential opportunities, complementary actions are put in place, such as:
Formally identifying our different suppliers and providers in order to nurture a beneficial relationship,
Taking into account changes in our internal and external environment, which enables us to implement a plan for the continued improvement of the school's organization.
To accompany the overall project and unite the community, the governing body at the IUT Montpellier-Sète wished to boost this initiative within 5 vocational undergraduate programs at first, by involving both the school's management and its central services.
– LP ABF (Insurance, Banking and Finance)
– LP GASP (Procurement and Supply Management)
– LP MMIC (Careers in Instrumentation, Measurement and Quality Control)
– LP GEEB FI (Energy, Electricity and Sustainable Development Management)
– LP GEEB FA (Energy, Electricity and Sustainable Development Management)
– LP TCI (Careers in International Trade: International Technical Salesperson)
Lastly, to animate this process and encourage everyone to implement the quality management system, several events will be planned throughout the year, involving as many people as possible :internal audit days surrounding the operation of our vocational undergraduate programs, process reviews regarding the school's governance and central services, and large-scale annual meetings for management reviews.
To strengthen this system, the IUT's governance has structured and identified a quality management service composed of 3 officials. However, it also seeks advice from quality assurance professionals (audits/external advice) and develops discussions within the network of University Institutes of Technology, along with all of the academic institutions involved in the same quality initiative.
The intention of this new wave in practices surrounding university school management and organization, which is fostered at the highest levels of governance within the university, is for it to be applied to the entire course catalogue at the IUT Montpellier-Sète. 
This objective will be based on an emulation stemming from shared ideas, along with stronger communication between different interested parties, in an approach centred around exchanging tools and passing on the history of our course catalogue.